Team
Below, you will find our Team: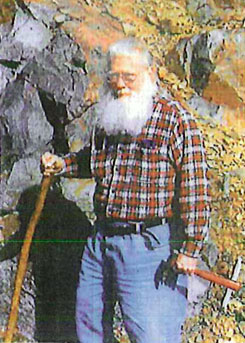 William Jud
View William's Resume
Bill is a native-born Missourian who has lived in the exploration area for many decades. He holds a Bachelor of Science in Geology from Missouri School of Mines and Metallurgy at Rolla, Missouri (now named Missouri Institute of Science and Technology), and a Masters Degree in Geology from Washington University in St. Louis, Missouri. Bill is a writer and is active in Property Rights issues and protecting mining. Experience as a miner includes working in the underground barite mine of Baroid Division, N. L. Industries, at Magnet Cove, Arkansas, and New Jersey Zinc's underground mine at Gilman, Colorado. Mining geology experience includes working as Mine Geologist at Standard Metals' mine at Silverton, Colorado, ASARCO mine at Leadville, Colorado, and Madison Cobalt Mine at Fredericktown, Missouri. Minerals exploration experience includes base/precious metals exploration for Standard Metals at Silverton, Colorado, and uranium exploration for Atlantic Richfield in Wyoming, Colorado, Washington State, and North and South Carolina. Bill did oil/gas exploration for Shell Oil in Oklahoma. Bill has been married 49 years and has two daughters, six grandkids, and six great-grandkids. Now, Bill is Exploration Manager for Legend Minerals at Fredericktown, Missouri, starting regional exploration for Olympic Dam-type, Iron Oxide – Copper – Gold (IOCG) ore deposits, including Rare Earths, Uranium, Chromium, Cobalt and Nickel, in Missouri's Precambrian rocks.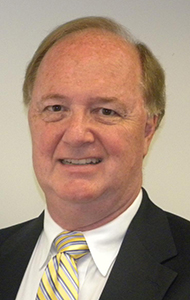 Alan Mays
View Alan's Resume
Alan graduated from Northwestern University in 1973 and immediately after graduation, joined his father's real estate firm. Since 1978, He has been involved in oil and gas projects in various states through his company, King Oil, Inc.  Since the early 2,000s, Alan has also been active in mineral research and exploration.  He and his wife, Joan, have two children, Andrea and Joe, and five grandchildren.  Alan is still active in real estate with his wife, Joan, and son, Joe, who has an MBA from Illinois State University.